Product
Ultra convenience cutting board holder & double magnetic cutlery storage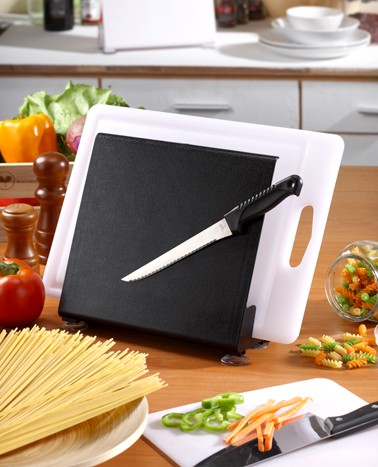 cutting board holder & double magnetic cutlery storage
Product ID: MH2325
Specifications:
MH2325

Size: 23cm x 25cm x 10cm
Unit:PC
Features:
As you are cutting, just attach the knife to the magnetic wall, the strong magnet grips a wide range of knives in all shapes and sizes, keeping them within easy reach. After using, attach the knives on the back of the holder.
ABS holder: for store kitchen cutting board, knives, movable anywhere as you want, with 4 powerful suckers ,non-slip, never worry about it fall down.
Smooth storage countertop is easy for cleaning and safe.
Knives and cutting board keep dry soon and easily. Anti-bacteria and sanitation.